Welcome to Liza's Kitchen. We are a tiny little gourmet sandwich spot located across from the beach in Panama City Beach, Florida. Our food philosophy is using the freshest ingredients and not cutting any corners. We make everything from scratch, including Focaccia bread, soups and salad dressings. Even the mayonnaise is homemade! The combinations are limitless because of our wide variety of fresh and unique ingredients.
HOURS:
Monday: 11am-4pm Lunch
Tuesday: CLOSED
Wed-Fri: 11am-4pm Lunch
Sat & Sun: 8am-2pm Brunch/Lunch
Dine-In and Patio Seating Available. Takeout with curbside service also available. Call (850) 233-9000.
May 27, 2022



Tomato Basil
We will go back to 2 soups a day in the fall.
Thanks!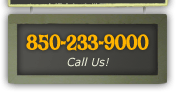 We are located on Thomas Drive, halfway between Joan Avenue and The Curve.
Address:
7328 Thomas Drive
Suite L
Panama City Beach, FL 32408 ()
Call 850-233-9000
We celebrate the weekend with customers by offering a special weekend menu of brunch dishes in addition to popular daily menu items. Come in for classic Eggs Benedict with handmade Hollandaise sauce, Eggs New Orleans, or our very own Eggs Liza. Many regular customers come in on weekends for the real French toast with fruit. One bite and you'll be a regular, too.
Don't forget to for exclusive offers and deals.